Danescourt and Hailey Park – Cardiff
---
We're carrying out work to expand the sewerage network between Danescourt and Hailey Park in Cardiff. This is to help ensure our network has the capacity to be able to deal with any increased flows from the Plasdŵr Housing development in Radyr and help reduce the risk of any operational issues.
What are we doing and why?
Our work involves connecting the sewer pipe that runs from Danescourt to a connection point located the other side of the River Taff. We are currently in the design and planning stages of this project, working closely with the local authority, Transport for Wales and Natural Resources Wales.
This work will allow us to manage the increased sewerage flow that we are expecting as the Plasdŵr development progresses and reduce the risk of network failure for the wider community.
Hailey Park pumping station
Working closely with our designers and the local authority, it has been proposed that the best solution to manage the additional flows would be to build a small pumping station within Hailey Park which the sewer pipe will connect to.
The proposed location for the pumping station is off Ty Mawr Road, opposite the car park. We have shared our plans with local councillors and the Friends of Hailey Park who we will continue to work to ensure information is easily available to everyone.
We always want to make sure our customers know what we are doing and when we are working in their community. Therefore, we will be at Llandaff North And Gabalfa Hub on Tuesday 7th December between 4pm and 6pm.
Stop the block
Help us stop the block
---
Every day, Welsh Water clears sewer blockages caused by people flushing things they shouldn't. But by doing what's right, you can help stop the block.
Learn more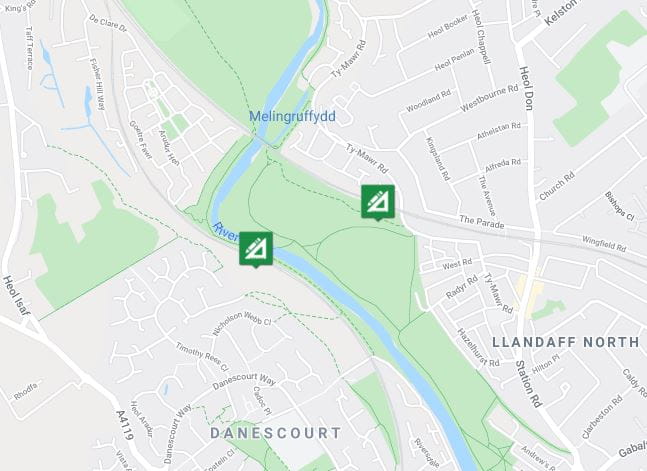 In your area
Keep up to date
We publish regular updates about our work on the In Your Area section of our website, where you can register to receive email updates about our work.
Find out more