Data Protection
---
Our Privacy Notice, available here, explains how we collect, use, share and protect your Personal Information in a way which respects your Data Protection rights and complies with UK Data Protection laws (including the General Data Protection Act (GDPR) and Data Protection Act 2018). This includes sharing your personal information with credit reference agencies for all accounts regardless of their payment status (ie. both accounts in arrears and which are up to date). Further information in relation to this is available in the Credit Reference Information Notice (CRAIN) available at this link https://experian.co.uk/crain/index.html.
To read our Board Data Protection statement, click here.
If you want more information about our Privacy Notice, or have any comments or observations about it or about the way that we handle your Personal Information please:
Email us at: DataProtectionOfficer@dwrcymru.com;
Write to us at: Data Protection Officer, Dŵr Cymru Welsh Water, Linea, Fortran Road, St Mellons, Cardiff, CF3 0LT; or
Call us on: 0800 052 0145.
Subject Access Request and other individual rights
You have the right to request access to your personal information, this is commonly known as a Subject Access Request. A Subject Access Request enables you to receive a copy of the personal information we hold about you and to check that we are lawfully processing it.

You will not have to pay a fee to access your personal information. However, we're allowed under the law to charge a reasonable fee if your request for access is manifestly unfounded or excessive. Alternatively, we can refuse to comply with the request in such circumstances.

You also have the right to request the following: correction of your personal information; and in certain circumstances: erasure of your personal information; objection to processing; restriction of processing; transfer of your personal information.

We'll act upon the request without undue delay and at the latest within one month of receipt. We may extend the time to respond by a further 2 months if the request is complex or we have received a number of requests from the same person.

If you would like to exercise any of your Data Subject rights please:

Complete the form below and either send it to us:

By email at: DataSubjectRightsRequests@dwrcymru.com;
Post at: Customer Services, Data Subject Rights Request Team, Dŵr Cymru Welsh Water, Linea, Fortran Road, St Mellons, Cardiff CF3 0LT; or
You can call us on: 0800 052 0145.
You can also contact the Information Commissioner's Office via https://ico.org.uk/ or at Wycliffe House Water Lane, Wilmslow, Cheshire SK9 5AF or 0303 123 1113 for information, advice or to make a complaint.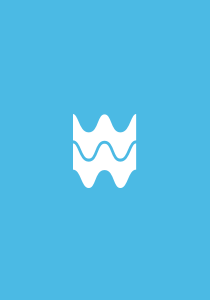 Data Subject Right Request Form
DOCX, 28.8kB