Glas Cymru
---
Glas Cymru is a single purpose company formed to own, finance and manage Welsh Water. It is a 'company limited by guarantee' and because it has no shareholders, any financial surpluses are retained for the benefit of Welsh Water's customers.
Under Glas Cymru's ownership, Welsh Water's assets and capital investment are financed by bonds and retained financial surpluses. The Glas Cymru business model aims to reduce Welsh Water's asset financing cost, the water industry's single biggest cost.
Financing efficiency savings to date have largely been used to build up reserves to insulate Welsh Water and its customers from any unexpected costs and also to improve credit quality so that Welsh Water's cost finance can be kept as low as possible in the years ahead.
Background
Glas Cymru. was created by Nigel Annett and Chris Jones in 2000, with the support of its first Chairman Lord Burns, for the sole purpose of acquiring and then managing Dŵr Cymru Welsh Water, the water and sewerage service provider in most of Wales and some adjoining parts of England. After a process that took around 18 months, Glas Cymru successfully acquired Welsh Water from Western Power Distribution (a US owned electricity network company) in May 2001, financed by a £1.9 billion bond issue (thought to be the largest ever, non-government backed, Sterling corporate bond issue).
Glas Cymru is unique in the UK utility industry in that it is:
a private company with no shareholders,
financed in the capital markets, with no government support; and
all financial surpluses are used for the benefit of its customers.
Welsh Water provides an essential public service to the households, businesses and the environment in Wales. It is a highly capital intensive business, with assets that will serve many future generations. It has a huge capital investment programme, over £6 billion since 2001 with similar amounts to come. Its strategy is to deliver a secure, long-term credit quality to investors (such as pension funds and insurance companies) so as to raise the finance it needs at the cheapest possible cost, thereby keeping down bills to customers (around a third of which go to remunerate finance for investment).
Glas Cymru is a "company limited by guarantee"; it has no shareholders and so its corporate governance functions are the responsibility of its Board, which has a majority of independent non-executive directors, and its members, around 50 individuals appointed following a process undertaken by an independent membership selection panel. Members are not representatives of outside stakeholder groups but rather are unpaid individuals whose duty is to promote the good running of the company, in the best interests of its customers.
Successes of the group to date include:
some £6 billion invested to improve drinking water quality, environmental protection and customer service – at no cost to the taxpayer
financial gearing reduced from 93% to around 60% are reflected in improved credit ratings (A-/A3/A) which are the strongest in the UK water sector
around £440 million returned to customers in the form of 'customer dividends' and over £10 million of support for disadvantaged customer groups via social tariffs and an assistance fund
lower average customer bills in real terms than in 2000, in part due to the best record in the sector in cost reduction and improved efficiency.
Welsh Water's 25-year vision "Our Sustainable Future" can be accessed by clicking here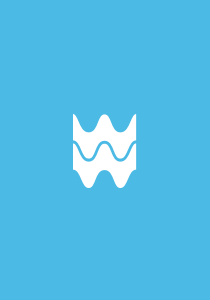 Water Report
PDF, 2.1MB
Click here to download our water report