Investors
---
Read and download our Investor Reports, Updates, Prospectus and Compliance Certificates.
Glas Bond Credit Ratings
* All with Stable outlook
* *The Class A bonds are guaranteed by Assured Guaranty (Europe) PLC (A2/AA/NR) and revert to the higher of the guarantor's ratings or underlying bond rating.
Important Notice
The information contained in the Investor reports is being distributed in fulfilment of a document, the Common Terms Agreement (CTA) which governs the company's obligations to its bond holders and other financial creditors. It is directed to, and intended for, existing investors in the company. No other persons should act or rely on it. The company makes no representation as to the accuracy of forecast information (or any other information in these reports, other than as set out in the CTA). These forecasts involve risk and uncertainty because they relate to events and depend on circumstances that will occur in the future. There are a number of factors that could cause actual results or developments to differ materially from those expressed or implied by these forecasts.

These reports should not be relied on as a guide to future performance, and should not be relied on in deciding whether to undertake future investment in the company. It should be noted that the information in these reports has not been reviewed by the company's auditors. For the purposes of the financial promotions regime under the Financial Services and Markets Act 2000, these reports are given on the basis of the exemption provided in Article 69 of the Financial Services and Markets Act 2000 (Financial Promotion) Order 2005 (as it relates to bonds which are already admitted to trading on a relevant market).

The information, and any opinion contained herein do not constitute a public offer under any applicable legislation or an offer to sell or solicitation or an offer to buy any securities or financial instruments or any advice or recommendation with respect to such securities or other financial instruments.

The release and availability of this Website and the material and information on this Website in jurisdictions other than the United Kingdom may be restricted by law and therefore persons in a jurisdiction other than the United Kingdom into which such information is accessible should inform themselves about and observe any such restrictions. This Website and the material and information on this Website are not directed at, or intended for distribution to or use by, any person or entity who is a citizen or resident of or located in any jurisdiction where such availability or use would be contrary to applicable law or regulation or which would subject the Company and/or any of the Company's subsidiaries or affiliates to any registration or licensing requirement within such jurisdiction.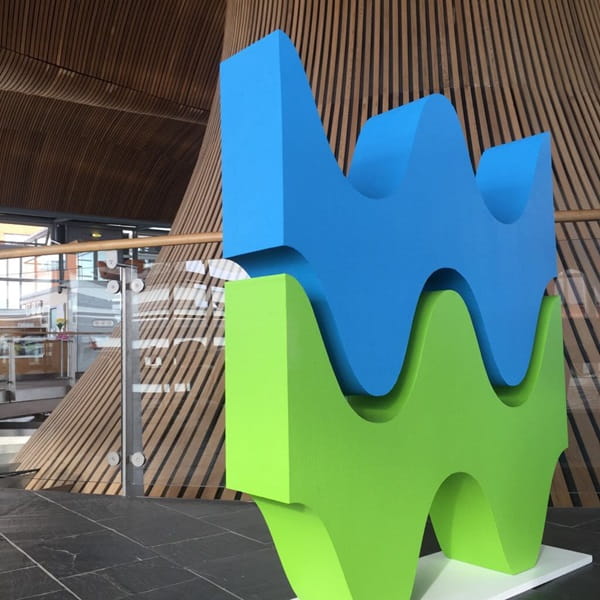 Group Annual Report
and Accounts
Download the latest and previous Group Annual Report and Accounts.
Take me there