Welsh Water's £1bn boost to Welsh economy
---
19 June 2023
Dŵr Cymru Welsh Water has today published it annual financial results together with an Economic Impact Assessment from Cardiff University's Welsh Economy Research Unit that concludes the company contributes more than £1 billion to the Welsh economy each year and supports more than 9,100 jobs across Wales, 50% more employees, directly and indirectly compared to a decade ago. Its Gross Value Added contribution (GVA - a measure of the true 'worth' of economic activity to Wales) has also increased more than 20% since 2013.
Company delivers its core services and pumps more than £1 billion to Welsh economy annually
58% of expenditure retained in Wales – equivalent to almost £400m (up from £214m in 2013)
Supports 50% more people in work across Wales compared to 2013 – including 50 apprentices this year alone
Company to roll out new scheme to support working households during the cost of living crisis
The publication of the reports follows a challenging year for the company and its people which included doing everything they could to minimise the impact on customers of the drought last summer and the freeze thaw in winter. Furthermore, increasing customer expectations relating to environmental performance in particular, has placed even greater scrutiny on the sector to which the company has responded with its Manifesto for Rivers in Wales and the announcement of record environmental investment.
With the company investing more than £1 million per day in its capital projects, it plays a key role in supporting the health of the economy in Wales.
The report also highlighted growth in the company's GVA and found that every £1 million of Welsh Water's direct GVA is estimated to support a further £1.27 million of GVA elsewhere in the economy.
Having fully assessed the company's impact on the Welsh economy, the report also concluded that not only does Welsh Water continue to be an anchor company within Wales, it also helps anchor other anchor companies in Wales.
The company's financial results for the year show that £400 million was invested in capital projects during the year. During the past 12 months the company has also confirmed deploying £113 million in additional funds made possible by its "not for profit" ownership model that, in some companies, would have been paid in dividends to shareholders. £13 million of this additional funding has been allocated to social tariffs and the remaining £100 million has been allocated to improve river water quality (announced in August 2022).
Chair of Glas Cymru, Alastair Lyons,said: "Following a very challenging year for the company and a turbulent period for the entire sector, I am delighted to see the continued positive impact Welsh Water is having on the economy of Wales. As a company rooted in Wales, we are able to ensure the majority of our expenditure is retained in Wales, jobs are created locally and we are able to bring wider value – both economic and social – to the communities we serve.
"As we prepare our plan for the next price review, PR24, we are focussed on mitigating our impact on the environment, in particular the quality of our river waters, and on improving our service to our customers, reducing leakage and interruptions to supply and avoiding issues with the quality of the water we supply."
Professor Max Munday of Cardiff University's Welsh Economy Research Unit said: "Dŵr Cymru continues to play an important role in the Welsh economy. Not only does it support employment but importantly it is the quality of employment that it directly and indirectly supports that does so much to bolster its contribution to the regional economy."
While the economic activity of the company continues to support the Welsh economy, the company remains acutely aware of the financial challenges many of its customers face.
Building on the already comprehensive range of affordability tariffs it offers customers who genuinely struggle to pay, the company is now expanding the roll out of a new scheme to support working households who wouldn't normally qualify for one of the tariffs. "Cymuned" aims to help working households where at least one adult is in employment but who are struggling to afford the essentials, like their water bill.
Following a successful trial in Rhondda Cynon Taf and Denbighshire, the company is rolling the scheme out across its entire operating area.
Welsh Water already provides financial support to a larger number of customers, proportionate to the company's size, than any other water company in England and Wales.
Welsh Water Chief Executive, Peter Perry, said: "We know that a lot of our customers are struggling at the moment which is why we have committed to invest £13 million to expand our financial support to an extra 50,000 households through our "social tariffs" scheme and our Cymuned fund.
"With a lot of the working households we serve finding that bills are exceeding their income, our Cymuned fund could provide some much needed support. Eligible households will receive a three month 'charge free' period, which equates to a discount of around £100-£120 based on an average annual bill. As ever, our advice to customers is to contact us the moment the bill becomes a worry so that we can look how we can provide support to alleviate this concern".
In May, the company also announced that every customer will receive a £10 rebate due to the need to restate leakage and per capita consumption performance data for 2020 and 2021. Welsh Water reported the matter to Ofwat who are now investigating whether any further action is required.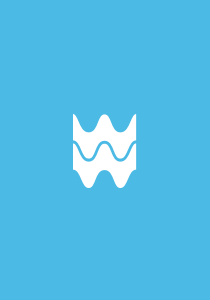 Economic Impact Report
PDF, 349.6kB