Port Talbot
---
We're investing £10.3 million in the Port Talbot water network. This will help continue to provide our customers in the area with a safe, reliable supply of clean drinking water for decades to come.
The work will help to ensure security of supply to our customers and to alleviate issues with loss of supply or low water pressure currently experienced by some customers in the area.
What does this work involve?
Some of our pipes that provide customers with their morning shower and cups of tea are over 100 years old. Over time natural deposits can build up inside the pipes and slow the flow of the water. While these deposits are not harmful, every now and then we need to clear the pipes to keep the water running freely.
Most customers will not be affected by the work and will probably not even notice the work being done, but we will write to any customers that may be affected with all the information they will need.
With some parts of the network nearing the end of its operational life, the investment in this area will see around 16.3km of water mains being replaced and another 9.8km being cleansed. That is the equivalent to the length of almost 248 football pitches!
Where will the work take place?
The work which will begin in May 2021 will take place between throughout parts of Port Talbot and we anticipate the work will be completed by November 2022.
You can also see where we'll be working by clicking on the areas below:
Please note that our maps show the locations of the water pipes we'll be upgrading using different techniques. This doesn't mean that there will be excavating in your street, but if we do need to carry out any work in your street, we'll let you know beforehand.
Compound locations
Brynna Road
We need to set up our temporary compound and welfare unit within the field surrounded by Brynna Road, Brynglas Avenue, Cefndon Terrace and Heol-Y-Foel. The compound will take up a small section of the field (around 20x30 metres) in the bottom left corner of the field, over the opposite end to the play area.
We will be setting up this temporary compound area from 28th June and we expect this to be in place until November 2022. We will be using this area to mainly store materials and we will be accessing this area via Brynglas Avenue.
Cwmavon Road
We've have a temporary compound and welfare unit off Cwmavon Road, Cwmavon, across the road from Ynys y Wern. We expect compound area to be in place until we complete our work in Cwmavon in November 2022.
Cwmclais Farm
We've have a temporary compound and welfare in Cwmclais farm. We expect compound area to be in place until we complete our work in Cwmavon in November 2022.
Bryn
We have a temporary compound and welfare unit on the land along Varteg Row from 3 July 2021 We expect compound area to be in place until we complete our work in Bryn in March 2022.
Your water
Throughout most of the work there should be no interruptions to your supply. However, due to the nature of this work, it might be necessary for us to turn off your water supply for a short period of time (up to 3 hours). If we need to do this, we will let you know via a text message on the same day.
Want to know more about this and how you can register for updates? Check out our FAQs here.
Traffic management plan
We spend a lot of time planning our work to make sure it causes the least disruption possible. We've carefully planned the work here so that a lot of it doesn't need to be carried out in the road. Instead, as much as we can, we will be laying the new pipes in land away from the main built up areas.
There will be times however when we do need to work in the road, and we may need to ask some people not to park where the work takes place. If this is the case, we'll be sure to let you know in plenty of time. Please be assured that we'll get the work in the roads done as quickly as we can.
How are we doing?
Our aim is to provide you with great customer service, and we would like to know if we're doing a good job. If you would like to share your feedback visit www.dwrcymru.com/CapitalFeedback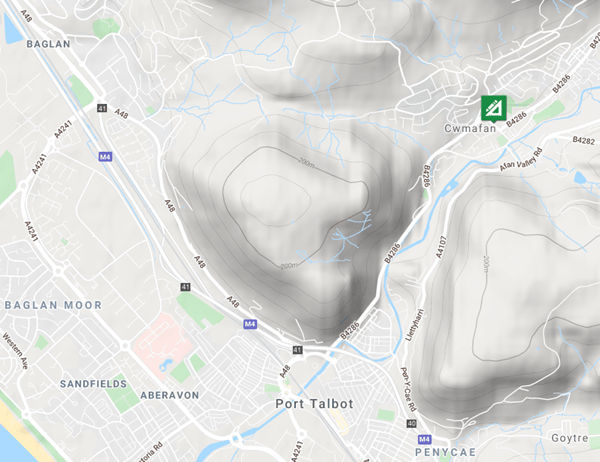 In your area
Keep up to date
Look out for other opportunities to speak to the team, as well as road closure and traffic information visit in your area and search for your postcode.
Find out more