Llanmaes
---
We are carrying out some work to improve the way the wastewater network operates within the village of Llanmaes which will help reduce the risk of sewer flooding in the area. On this page you'll find some information about the work and how it may affect you.
What will we be doing?
Our investigatory work identified that too much water is entering our wastewater network, which is putting increased pressure on our system. This is common in areas where there is high ground water levels and can increase the risk of flooding. That's why we need to carry out some work to seal and reline sections of the network, which will help reduce ground infiltration into our network.
To do this, we'll be using both traditional sewer lining methods as well as an innovative technique which will allow us to minimise disruption to the wider community.
When and where?
Our work started on Monday 19th September, but due to unforeseen issues we experienced some delays with materials being delivered. We had to pause our work for a short while, but from Monday 31st October work began again. As long as everything to plan, we will be completed by early December.
We will be working at various locations within the village, in both the highway and within some individual properties. If we need to access your property, our estates team will be in touch with you directly.
Traffic management
So that we can safely access some of the manholes, we will need to some sections of the road. You can find some information about where and when below. These timings are approximate and subject to change, but we will update the In Your Area section of our website closer to the time to let you know what you can expect.
Please be assured that access to businesses and properties will remain available at all times.
Our contractors
We'll be working with Morgan Sindall to get the work done, so you may notice their vehicles in the area. They'll be working Monday to Friday, from 8am until 6pm. However, they may sometimes need to work outside of these hours to get the work done quickly and safely.
Your waste services
Some of the wastewater pipes that we will be working on connect to individual properties, and we will need to ask some residents not to use their waste services for a short period of time – this includes flushing the toilet or putting anything down your sink. We will write to impacted residents closer to the time as well as knock their door in advance of this happening.
Find out more
If you would like to find out more about our work, we'll be at St Cattwg's Village Hall on Tuesday 13th September. You can drop in anytime between 3pm and 7pm where our team will be on hand to answer any questions that you may have about the work.
Our work is not in connection with any other planned work in the local area by the local authority. There are sometimes factors beyond our control that may delay or change the scope of work, but we will always minimise any potential disruption where possible.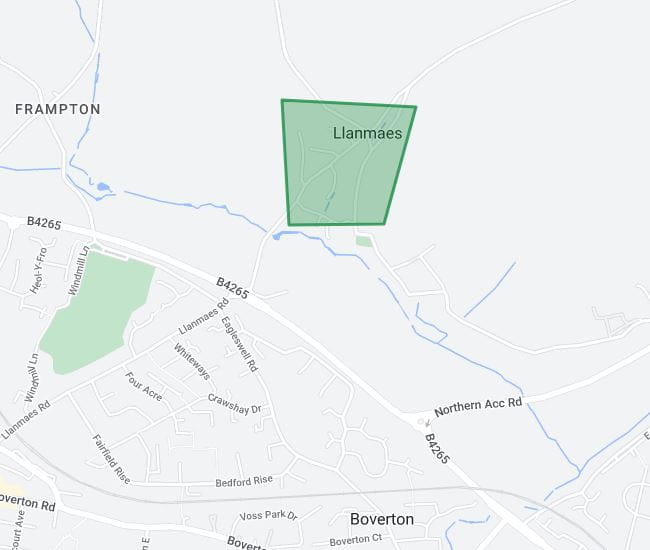 In Your Area
You can stay up to date with our day to day construction work in the area on the In Your Area section of our website.
Click here to find out more