River Water Quality
---
Rivers are vital to our health, economy and wellbeing as well as the ecology and biodiversity of Wales and England. Waterbodies are essential to our operations because as a water company we abstract the water to create drinking water and then return cleaned wastewater to our rivers.
River water quality is hugely important to our customers and we take our environmental responsibilities very seriously. We are committed to improvement to river water quality. Between 2015 and 2025, we will have invested approximately £1.5 billion in improving and maintaining our wastewater network. We know thought that sometimes, we get things wrong and when this happens, we do our best to make things right. We always try to learn any lessons that will help us avoid such incidents in the future and we are grateful to our customers and communities for their help.

In Wales, currently 44.5% of our rivers are in good ecological status, but we will continue to make improvements to bring more rivers into good status. River water quality can be impacted by nutrient levels, chemical pollution such as metals, ammonia, silt, oxygen hungry bacteria, barriers to fish movement, litter and many other things.

We have permits in place at our wastewater treatment works to protect the river. These permits are set by our environmental regulators and can be changed by them when needed, to reflect the changing needs of the river, or new evidence is found. When this happens, we work with our regulators to improve and upgrade our treatment works.

There are a number of factors which contribute to river water quality levels which are not in the control of the water industry. These can include surface water runoff, misconnections, rural land use such as agriculture and private septic tanks. An example of how these different sources can impact river water quality can be seen in our phosphorus modelling.

You can see these models for Wales' SAC rivers here.

Our approach to investing customer's money is evidence-led so that we improve our assets in a prioritised way which focusses on tackling those which cause harm to the environment.

We have and will continue to work collaboratively with our environmental regulators on our plans for now and the future.

We are already undertaking a lot of work and investing heavily to reduce the impact we have responsibility for on rivers. This includes:
We are a key member of the Better River Water Quality Taskforce which brings regulators, government and water companies together to improve river water quality. For details on the latest action plans, please click here.
We have carried out nutrient pollution source modelling free of charge for all sectors, on Special Area of Conservation Rivers in Wales and Herefordshire. This will be finalised by Spring 2023.
We support Nutrient Management Boards across our operating areas
If you have specific queries about a river quality issue and would like to speak to someone you can email riverqualityliaison@dwrcymru.com.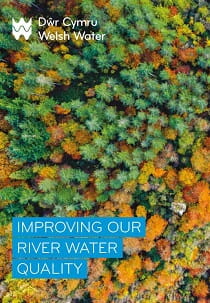 Improving our river water quality
PDF, 4.7MB
Over the last few months, we have given considerable time and resource to review our plans for investment, investigations and evidence gathering, customer communication, stakeholder engagement and the wider reporting of data relating to the operation of our assets. We have challenged our approach and have a plan on how we will play our part in helping to improve river water quality. You can see the plan here.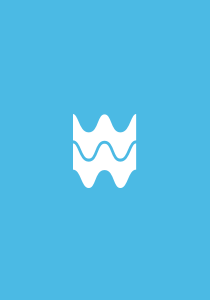 Improving River Water Quality in Wales
PDF, 379.1kB
Following the First Minister's Phosphate Summit at the Royal Welsh Agricultural Show at Llanelwedd on Monday 18 July, Dŵr Cymru Welsh Water has outlined proposals to invest an extra £100m before the end of 2025 to reduce Phosphate discharges from its wastewater treatment works and to reduce the impact of Combined Storm Overflows (CSOs). This is in addition to the £836m already budgeted in its Business Plan for 2020-2025. Please review our discussion paper here and we would welcome any responses. Responses should be sent to welshwater2050@dwrcymru.com by September 16.