Innovation Case Studies
---
Our innovation projects benefit all areas of our business, helping us to improve our technology, protect the environment and keep customers' bills low.
Geraint's toolkit
Great ideas come can come from anywhere and some of our best have come from our colleagues.
Whilst working as a Sewer Operative in South Wales, Geraint Williams became increasingly frustrated when he and his team couldn't always reach items blocking the sewers. From mop heads and teddy bears, to wet wipes and nappies, Geraint and his colleagues find all sorts in our pipes and it's their job to unblock them.
But the tools available to reach the blockages didn't always do the job. That's when Geraint took it upon himself to change things. Geraint found himself thinking about the problems well after he had left the job, going home and making tools in his shed.
Geraint's tools changed the way he and his team worked. He found he was able to reach more blockages using his inventions and his tools have since often prevented the need for us to dig up a road or garden to reduce a blockage. Not only does this save Welsh Water time and money, but most importantly it reduces the disruption to our customers, getting the job done more quickly.
Geraint has now made seven tools, which through Welsh Water's support, has resulted in the filing of seven patent applications. Welsh Water is now working with him to get the tools manufactured and distributed, so that they can benefit the whole of the water industry.
Protecting drinking water quality
We know that the quality of raw water we use to prepare drinking water is affected by the activities that take place within the catchment area (ie. the area that surrounds local watercourses). Pollution from the catchment area can enter our rivers, impacting the water we source and increasing the need for expensive treatment. We are trying to resolve this through our 'Catchment Management' approach.
Through routine monitoring, we have detected rising levels of grassland herbicides in the upper River Wye and River Teifi catchment areas in mid and west Wales. This can be caused by run-off from land that has been treated with herbicides to control the spread of weeds and it is one of the things that impacts on the quality of the water we take from the rivers.
In April 2015, we launched an innovative six month trial with our partners to offer the free use of a 'weed wiper' for farmers and land managers in these areas. The approach is more beneficial than traditional spraying methods as it applies chemicals directly to the weeds. As a result, fewer chemicals need to be applied, which reduces the amount of pollution going into local water courses, whilst also making the water easier to treat, which in turn helps reduce costs for our customers.
You can find out more about our Weed Wiper trial.
Looking After our Assets - Smart Networks
Ageing sewers increase the risk of sewers blocking and collapsing, and potentially polluting the environment. We deal with around 200 sewer blockages a month, at a cost of over £7 million a year. But despite investing around £1.5 billion in our water and sewerage network between 2010 and 2015, it would take us over 700 years to replace our entire sewer network.
Through the innovative use and analysis of data, we can now more accurately predict where blockages are likely to occur, and so reduce costs and the impact of flooding on our customers.
We can also use this information to shape our programme of planned maintenance works – deciding which sewers are most in need of work and when we need to do it.
We are now able to predict where problems are likely to occur in the future. This allows us to carefully target investment, reduce costs and get to blockages before our customers are affected.
Providing High Quality Drinking Water - Improving the performance of our pipes
With over 27,000km of water mains, we have assets in every part of our operating area. Some of our largest water pipes are old iron mains which can sometimes result in discoloured water. In recent years, we have replaced nearly 3000km of old unlined iron mains but this is an unsustainable way to solve the problem. We therefore needed to look for innovative ways to identify the most problematic areas so that we can improve the quality of our water and reduce costs for customers.
By gathering data from multiple sources across the business, we are now developing entirely new ways to analyse and model the performance of our network, which includes producing self-organising maps (SOMs).
The SOMs produce clusters of information, allowing us to see at a glance the possible root cause of poor water quality. We can then target investment more effectively, considering where the replacement of water mains is the best value solution for our customers.
Five Fords - Video Study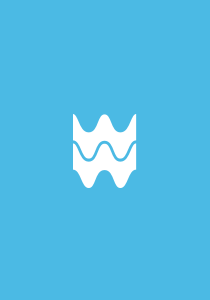 Innovation Booklet
PDF, 757.1kB
Download the Innovation Booklet