Secondment Opportunities for Teachers
---
At Welsh Water we offer a unique opportunity for teachers to work in our award winning education team on a 12 month secondment to deliver free curriculum-led education provision to schools across Wales and Herefordshire.
Over 70 teachers have benefited from the programme, with three new teachers welcomed into the business annually .Between them, they are responsible for delivering lessons, sessions and workshops to over 70,000 pupils through both outreach school visits and education centre visits. This secondment model is unique within the water industry. It ensures that our provision is current and is aligned with the curriculum, the quality of delivery is second-to-none, and provides qualified teachers an opportunity to enhance their knowledge and skills within a business and industry context. The teachers, their schools and their pupils benefit from the year-long secondment, with teachers returning at the end of the academic year able to offer expertise in a range of new areas.
Each year, we advertise seconded teacher posts during the school spring term, in readiness for the beginning of the start of the academic year in September.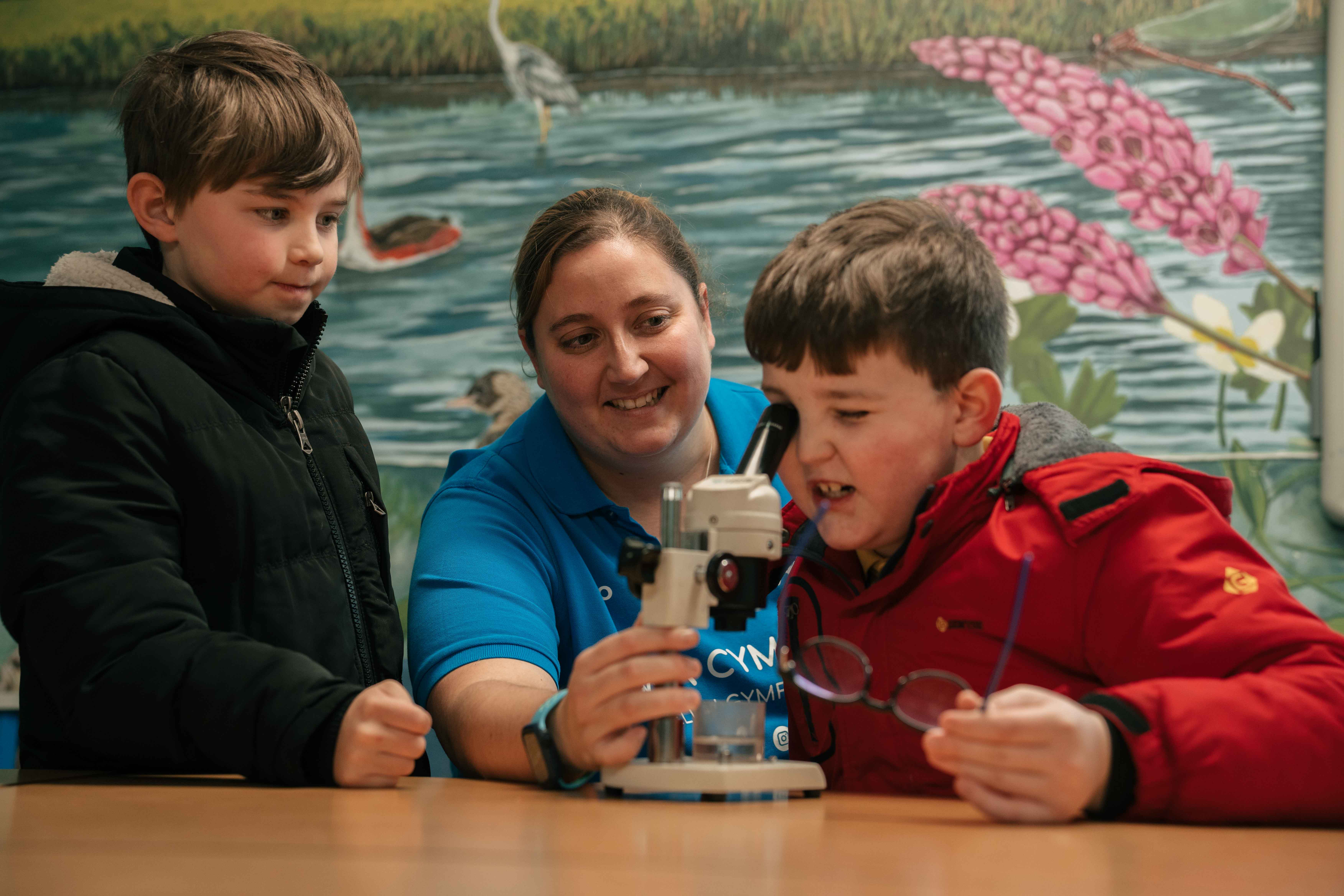 Seconded Teacher
Testimonial
The demand from schools to support future generations through our education programme has never been higher, with over 50,000 pupils taking part in a session between April and December 2022.
Jo, a seconded teacher who is involved in the delivery of this comprehensive programme, talks about her experiences of working with pupils.
Learn more