At Welsh Water, our vision is simple. It's to earn the trust of our customers every single day and we take seriously our duties as provider of essential public services to over 3 million people across most of Wales and adjoining parts of England.
This unique responsibility gives us a crucial role to play in helping to enhance not only the wellbeing of these customers and their communities but also the environment on which we all depend – both now and for generations to come. Protecting our environment is essential to helping protect our health, homes, water supplies and food production.
The world is facing a climate emergency, and the future is now. As one of the largest energy users in Wales, we need to adapt the way we deliver our services to allow us to deal with the challenges we face in the years and decades to come.
To help protect our environment, we choose an ambitious, pro-active response to achieving a net zero future, and are committed to reducing our total carbon emissions by 90% by 2030 and achieving carbon neutrality by 2040.
Welcome to our roadmap - our journey to achieve this.
Our Commitment
"As one of Wales' flagship companies, we're proud to commit delivering net zero carbon emissions by 2040.

This isn't simply a target in relation to infrastructure or operational emissions as it's about changing the way we think, plan and deliver. We're a socially responsible company with a clear purpose and vision to earn the trust of our customers every day.

This is about taking responsibility for managing the biggest challenge of our time in terms of climate change, focusing on the long-term and ensuring we help protect our customers, communities and the wider environment while leaving a fairer future for generations to come."
Peter Perry
Chief Executive of Welsh Water
Net zero emissions means the amount of greenhouse gases that are released to the atmosphere, are equal to the amount of greenhouse gases that are removed from the atmosphere. The world is embarking on a 'Race to Zero'.
The 2015 Paris Agreement saw 195 countries agree to limit global average temperature rise to well below 2 degrees above preindustrial levels and pursuing efforts to limit that increase to 1.5 degrees, will require an unprecedented global effort to halve greenhouse gas (GHG) emissions this decade, achieve a 'net zero' position by 2050 at the latest and shift to an overall removal of GHGs on an annual basis post-2050.
Wales has strengthened its legislative framework to reduce greenhouse gas emissions through The Environment (Wales) Act 2016, and has set out its legal commitment to achieve net zero emissions by 2050, whilst pushing to get there sooner.
In April 2019, the Welsh Government declared a climate emergency, which poses a direct threat to the health, economy, infrastructure and our natural environment.
The future is now. We know that transitioning to a low carbon society is vital to improve the social, economic, environmental, and cultural well-being of Wales and meeting international obligations. This is why we choose a proactive response, helping create a healthier and more sustainable Wales.
The key impacts of climate change for the water sector are expected to include the following:
Warmer summers and lower summer rainfall
A drier climate would mean could result in water supply deficits and the potential for increased water demand and reduced availability for public water supply, agriculture, industry and the environment.
More intense rainfall events
Intense rainfall increases the risk of sewer and surface water flooding, leading to increased damage caused by overflows of stormwater water into the environment. It could also lead to increased erosion and landslips which affect our catchments.
Increased flood risk of all types
More frequent flooding (from rivers and coasts) and coastal erosion increase the risk of disruptions to our services. Our network's resilience could be reduced and some of our assets could fail.
Higher sea levels
Rising sea levels and more frequent and intense storm events increase the risk of coastal and river flooding
Much of what we do day-to-day to deliver a high quality and reliable public service involves operating and maintaining an enormous network of mainly long-life assets worth some £26 billion. We do this by:
Operating 63 water treatment works to treat and supply an average of 830 million litres of safe, clean drinking water through some 27,400 km of pipes to over three million people and businesses every day
Collecting wastewater (including surface water) through a network consisting of some 30,000 km of sewers, 1,912 sewage pumping stations (SPSs) and 3,200 combined sewer overflows (CSOs), and treating it at 838 wastewater treatment works
Owning 40,000 hectares of land. This includes four visitor centres that attract around 1 million visitors each year
Using a fleet of over 1,200 vehicles
Employing and developing some 3,500 staff across Wales, Hereford and Deeside that help to ensure that we provide a first-class service
As part of our response to climate change, and in order to reduce greenhouse gas emissions, we have invested in renewable energy generation and energy efficiency technologies including: Our portfolio is split 45% hydro, 45% CHP, 5% wind and 5% solar
We produce electricity equivalent to powering 25,000-35,000 homes
We produce gas equivalent to heating 3,000 homes
We currently have 70 operational renewable energy assets and another belonging to our sister company Welsh Water Organic Energy.
Combined heat and power generation fuelled by biogas derived from sewage.
Hydro turbines at our reservoirs and water treatment works
Solar energy and onshore wind turbines situated on our existing assets
Bio-methane injection into the gas grid at our wastewater treatment works
Electricity generated by our food-waste-to-energy site in Cardiff (Welsh Water Organic Energy)
In 2020-21 we self-generated around [23%] of our energy needs:
Our current position in 2021
We have clearly come a long way in the last 10 years. We are proud that by 2021 we have:
Reduced our net operational emissions (market based) with 80%, resulting in a total carbon emission reduction of 65% since [2010]
We are also:
Approaching 25% self-sufficiency in electricity supply
Achieving self-sufficiency in green gas
Undertaking a series of proactive land management initiatives in partnership with our stakeholders to explore ways of safeguarding water quality in wider catchments at the same time as realising benefits for farming, nature and our wellbeing. This includes habitat management, tree planting and working with farmers to adapt farming practices.
To help us achieve our goal of net zero carbon emissions by 2040, the key principles that will underpin our work will involve:
Continuing to reduce energy consumption, increase self-generation and sourcing remaining electricity from Welsh based renewable generators
Prioritising the use of sewage derived biogas to decarbonise heat and transport, rather than renewable electricity generation (5 times larger decarbonisation impact by 2030)
Gradually replacing our existing fleet with vehicles that utilise low carbon fuels (e.g. hydrogen, biomethane) and/or electricity
Actively control and reduce the fugitive emissions from wastewater treatment processes by fully automating the control of all aeration plants
Monitoring and reducing the carbon emissions associated with construction and refurbishment of assets by actively applying the carbon mitigation hierarchy and other tools, to select the right long-term solution
Maximising the carbon sequestration and biodiversity potential of our land holdings to offset carbon emissions that are difficult and/or cost prohibitive to abate.
Our Renewable Energy Generation Sites:
Sustainable and Resilient Services
"While combating climate change has been a key focus over recent years, this commitment will place it at the forefront of our strategic thinking and operational planning.

The shifts in weather patterns, caused by climate change significantly impact our operations as hazards such as droughts, floods, storms or heatwaves become more frequent and more intense.

We will work with stakeholders and customers to adapt our work, mitigate our impact on the environment and secure more sustainable and resilient services to our customers."
Steve Wilson,
Managing Director of Wastewater Services at Welsh Water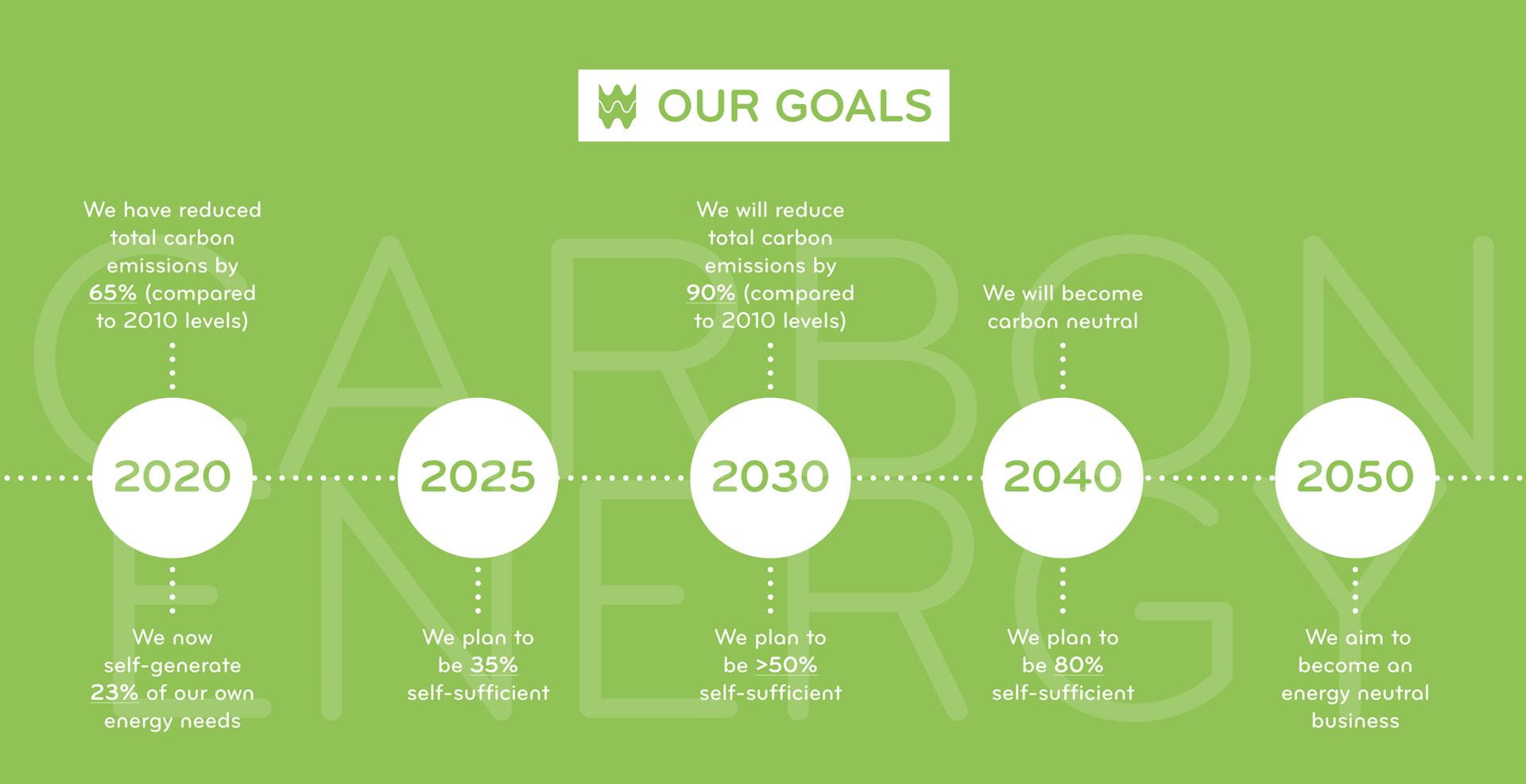 We aim to become energy neutral through self-generation, energy efficiency and a transition towards a circular economy approach. Please go to Welsh Water 2050 for more information.
Some of the generation will still require the export (and subsequent re-import) of electricity via the national grid and local distribution networks.
More progress in demand management can be made through adoption of energy efficient equipment, whilst future designs for treatment and pumping systems must prioritise energy efficiency. Specific actions will include:
Supporting the redesign of asset replacements and upgrades to minimise energy consumption;
Adopting proven technologies and efficient control systems to minimise energy consumption;
Expanding our renewable generation portfolio; and
Investigating energy storage facilities to increase resilience and manage energy demand
Our roadmap to deliver this is split into five core pillars.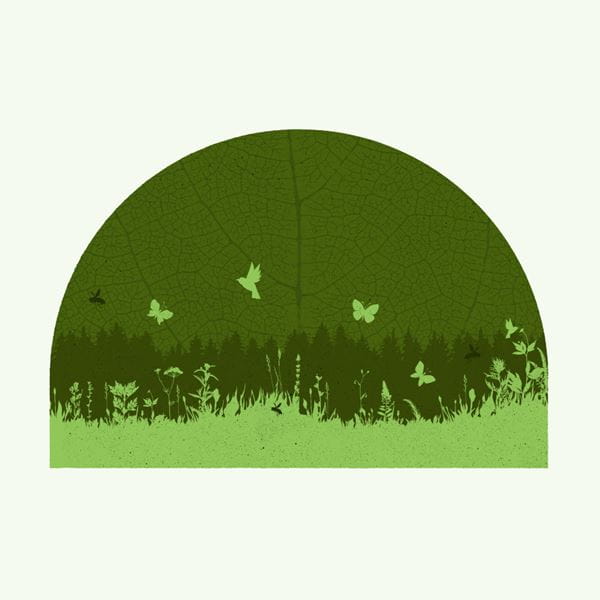 Harnessing
Nature
Biodiversity and our wider ecosystem services face threats including habitat loss, fragmentation and over-exploitation. In the longer term, temperature and changed rainfall patterns will also impact biodiversity. We will look for ways to help nature, enhance biodiversity and promote ecosystem resilience, while we carry out our water and sewerage activities.
Find out more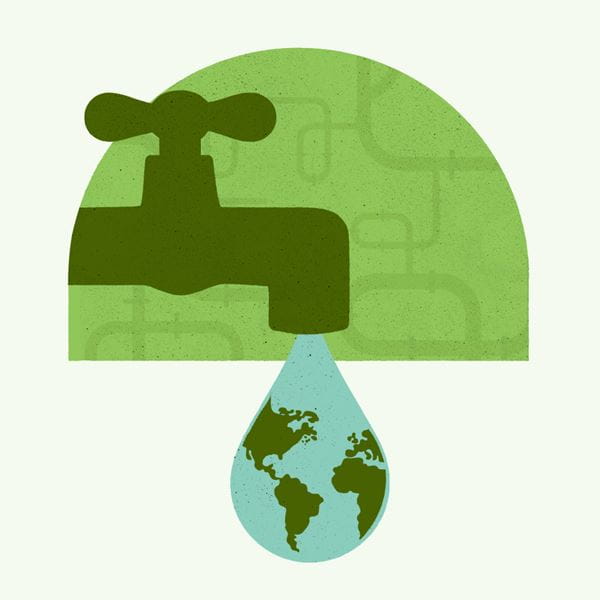 Saving
Water
We abstract just 3% of effective rainfall in Wales for public consumption, lower than other parts of the UK and supply high quality drinking water to over 3 million customers across Wales, which means cleaning and delivering more than 830 million litres of water every day.
Find out more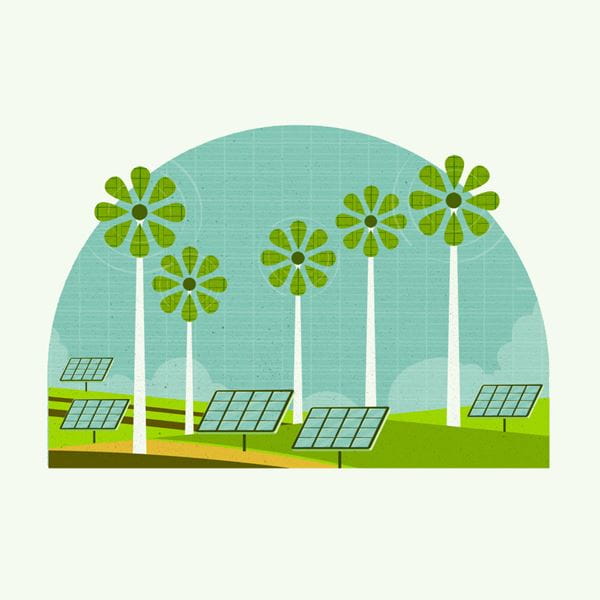 Powering a
Cleaner Future
Faced with a changing climate and increased energy costs, we will aim to become an energy neutral business, whilst maximising the opportunities to reuse treated water and other potentially valuable natural minerals, contributing to the circular economy in our local region.
Find out more
Tackling Fugitive
Emissions
In the process of treating wastewater and sewage sludge, greenhouse gases are emitted which we refer to as fugitive emissions. These emissions are mainly methane and nitrous oxide emissions. Both gases have a significantly higher impact on climate change than CO2 and are currently the largest single source of Greenhouse gas emissions.
Find out more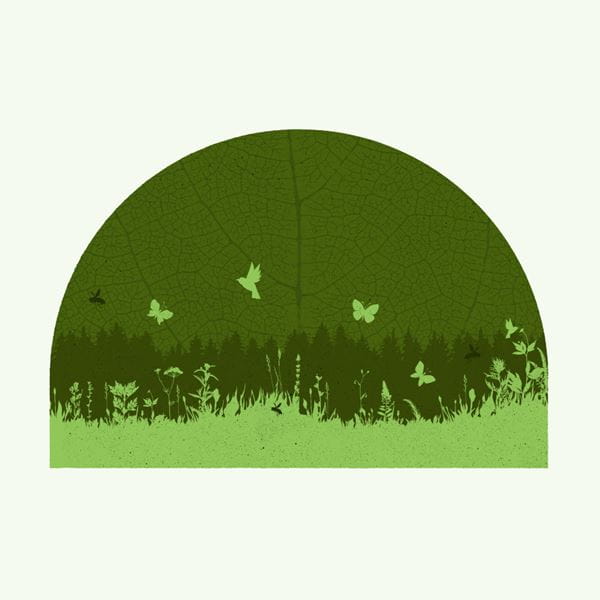 Offsetting
Carbon
Alongside the work we will do to reduce our carbon footprint we recognise that even with the most aggressive carbon reduction strategy, the total carbon footprint of our company currently cannot be fully reduced.
Find out more
Detailed information on our carbon emissions available soon.