Weed Wiper Hire Trial
---
By partnering with Dalton's ATVs, we offered farmers the chance to hire a weed wiper for free for 3 days between April and October. Our aim was to reduce the risk of herbicides entering watercourses.
Weed wipers provide effective control of rushes and other grassland weeds. Weed wipers apply glyphosate directly to the target weeds, this reduces spray drift and uses less chemical which saves money.
Keep in touch!
Our free weed wiper trial might be over, but it doesn't have to mean goodbye! We have put together a pack full of helpful information on using weed wipers and managing rush on your land.

To request a pack and register for updates, click the button below.
How can I find a weed wiper?
96% of participants said the weed wiper was easy to use, so we want to encourage as many people as possible to try one for themselves. Why not try?
Hiring a machine
Buying your own
Employing a contractor
Joining a machinery ring
Borrowing from a friend or neighbour
Are you trained?
Remember, you need to be trained in PA2F or equivalent in order to use a weed wiper.

Talk to Farming Connect for information on training and potential grants that might be available to you.
Who was Eligible?
Land managers in the following areas can take part in our free weed wiper trial.
Why did we do this?
Encouraging land managers to use weed wipers has benefits for us as they are only licensed to be used with glyphosate which takes considerably less time to break down in water than MCPA, a chemical commonly used in boom sprayers.
In 2013, our routine water monitoring programme detected increasing traces of pesticides in areas we had never seen them before. While these levels are too low to pose a risk to those drinking the water, they are enough to risk breaching rigorous drinking water standards so we want to work with land managers to take action and address this issue together.
By working in partnership with farmers, land managers and others, we created our free weed wiper initiative which benefits both the agricultural community and Welsh Water.
You can learn more about why we started this trial in the short film below:
Testimonials
Weed wipers apply herbicides directly to the plant and dramatically reduce spray drift. Glyphosate is the only licensed chemical to be used in a weed wiper. Glyphosate takes considerably less time less time to break down in water than MCPA, a chemical commonly used in boom sprayers.
Farmers who have taken art in the trial to date have said weed wipers are easy to use and as effective as other chemical methods to control rush and other grassland weeds such as thistles.
90% found the weed wiper was easy to use
86% would use a weed wiper again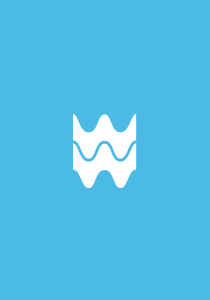 Weed wiping top tips
PDF, 160.2kB