Water treatment works tour highlights need for collaborative land management
---
Partners from Welsh Water's Brecon Beacons Mega Catchment (BBMC) steering group were recently invited to visit a water treatment works (WTW) to highlight the importance of working collaboratively to safeguard drinking water sources for future generations.
The BBMC is a programme of land management trials, collaborations and initiatives established by Welsh Water and supported by a wide range of stakeholders who all have a vested interest in safeguarding our drinking water sources for the future.

The steering group members who took part in the tour included representatives from NRW and farming unions, as well as landowners, farmers and foresters. They not only found the tour interesting, but also felt better informed of the challenges faced in ensuring raw water is the best quality it can be before it needs to undergo treatment.

Sophie Straiton, Welsh Water's Programme Manager for the BBMC, said: "We had really positive feedback and comments were made such as how much it brought to life the impact what happens on the land has on the treatment works and the people that work there. Particularly impactful was hearing about the effort that was made into controlling taste and odour issues which we experienced last summer."

The group's chair, Bob Vaughan, said: "It was a great pleasure meeting Welsh Water staff at Talybont and hearing first-hand from them the steps they take to deliver top quality water to their customers. Their experiences and effort in doing this, especially during the dry and warm weather last summer, were particularly impressive. It brought into even sharper focus the urgent need for our group and the organisations we represent to deliver better land and water management in our catchments to reduce the risks to water quality."

Charles de Winton from the Country Land and Business Association said: "I found the visit interesting to see on a practical level, the consequences faced by water providers when there are issues with the management of resources within the wider catchment and the significant mitigation measures needed to provide clean water."

And NRW's Lead Specialist Advisor on SAC Rivers, Marc Williams, said: "It was a great opportunity for NRW staff to join the site visit to the water treatment works at Talybont, to see the process of treating the water first-hand and understand the challenges they must face to clean the water to a potable quality. The visit showed the importance of undertaking catchment management upstream of a WTW to reduce the overall treatment at the works, along with multiple benefits of improving water quality and the environment."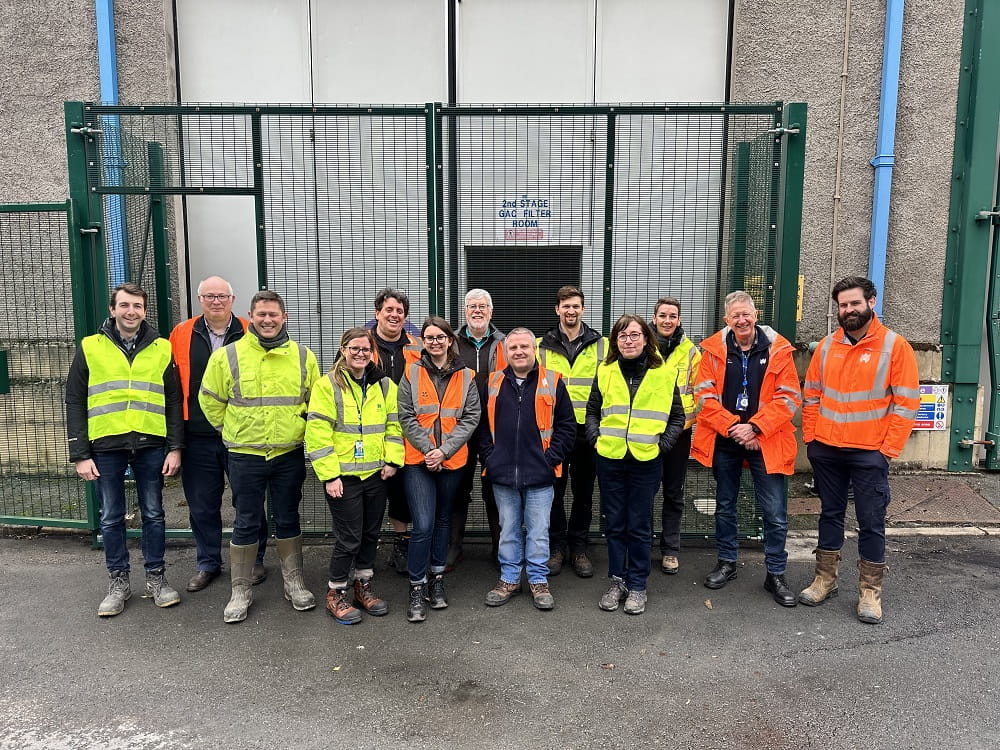 The Brecon Beacons Mega Catchment steering group visit a water treatment works.